Blog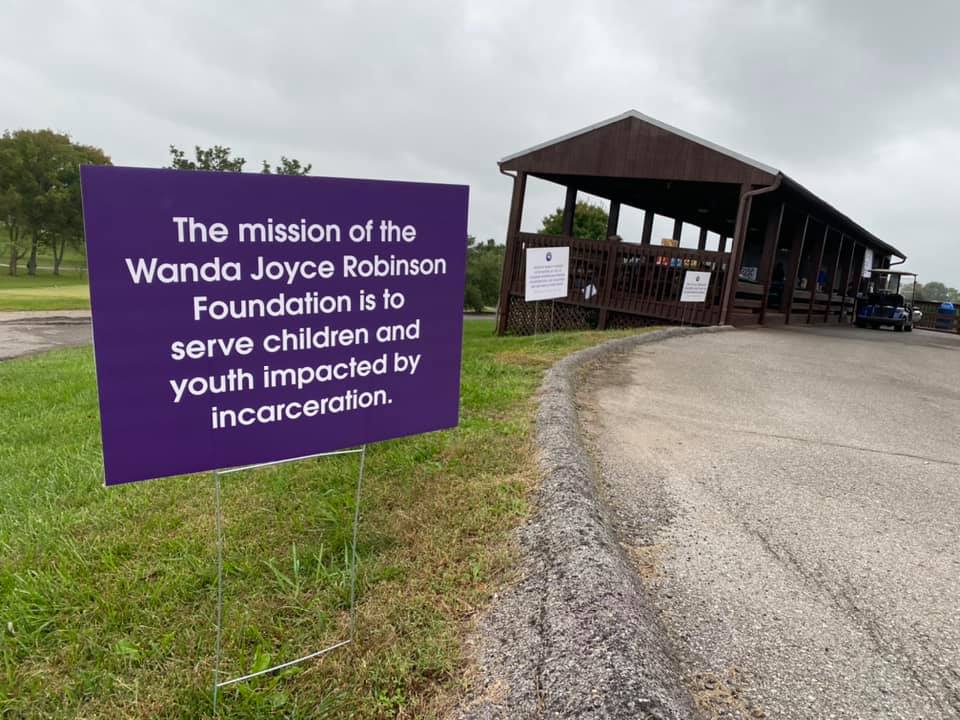 Happy Birthday WJRF.
Wow! Year three has been a big one for the Wanda Joyce Robinson Foundation. We are grateful and blessed to be exactly where we're at in this journey. A lot has been happening around here and we've been preparing for what's ahead!
The Wanda Joyce Robinson Foundation celebrated it's third birthday as a nonprofit in October 2021.
We recently received a $3500 grant from United Way of the Bluegrass to benefit our KRUSH programs. KRUSH (Kids Rising Up through Support and Healing) was created for students who are dealing with parents/guardians/family members that are or have been incarcerated. We have over 100 kids in Franklin and Anderson Counties participating in our weekly based KRUSH groups. This K-12th grade social and emotional curriculum was developed by two educators in Kentucky and the WJRF is proud to partner with them to offer it in our area. Want to bring KRUSH to your school district? Contact us to inquire about implementing this amazing program in your school. 
We had eleven of our families join us last week at the pumpkin patch in Frankfort. We're happy to see those smiling faces in person again.
Last week, we hosted our first ever golf scramble and it was GREAT! The money we raised from our golf scramble will benefit kids in our community in many ways. A huge thank to you all of our sponsors who made our event possible and super successful: Humana, GTL, Chick-fil-A Frankfort (KY), Multiply Church, Passport Radio PA, Froggy Radio, POP Radio 93.5, C-squared Creations 502, Southern Class Travel and many, many more.
We have been awarded a grant from the Kentucky Social Welfare Foundation in the amount of $8,500! This money will be used specifically to benefit our high school outreach, including four quarterly events with them in the next year and a trip to Washington DC in the Spring of 2023. Connecting with our high school kids is very important in setting them up for success after school and this grant will help us make these crucial connections with them.
We have a new volunteer chaplain! Forrest Coleman from Multiply Church will be volunteering with the WJRF and continually praying for our families. We're happy to have him in our ever growing family! Forrest is planter and Lead Pastor of Multiply Church in Frankfort, Kentucky. Multiply Church is set to launch in the fall of 2021. After serving in Somerset, Kentucky and Charleston, South Carolina, he has over a decade of local church ministry experience in worship leading, teaching, preaching, and multi-site leadership. 
We are proud to announce Issa Wright as our new Vice President! Issa has been a valuable board member for the foundation and she has been behind many of our successes lately. Last year, she initiated our virtual prayer room for families. With limited access to families during the pandemic, we recognize there is no distance in prayer. She teamed us up with churches of all backgrounds in our community and distributes a monthly email to them with our prayer requests and updates. Issa is the Court Designated Specialist for the Kentucky Court of Justice in Frankfort. She develops individualized diversions with the intent of reducing recidivism in the juvenile justice system. Issa works with youth ages 11-18 helping them discover better paths to take on their journey to adulthood. She has a B.A. in Political Science from Kentucky State University. Why is she here? "WJRF is important to me because most of the youth I work with have been affected by incarceration. They enter the juvenile justice system because of the many disadvantages they experience due to the untimely incarceration of their family members."
You may have heard about a certain popular UK football player speaking up for the WJRF. Wan'Dale Robinson, wide receiver for the University of Kentucky, recently stated, "I am also very excited to announce that a portion of proceeds from every NIL partnership that I am involved in will go to the Wanda Joyce Robinson Foundation for children with incarcerated parents. This cause is very near to my heart and I would personally like to thank The Virtus Brand for helping me make support of this foundation a reality…" Since then, Wan'Dale has spoken about the foundation and what it means for him to be involved with the work that his dad started several years ago. Wan'Dale attended our golf scramble last week and will be participating in future events and work with the foundation. Last week, Wan'Dale and Dale Robinson, along with our President Amy Snow and Vice President Issa Wright, met with senators to discuss the needs of kids and youth in Kentucky. You'll want to stay tuned for more to come from our favorite football player.
Our mission is to support kids and youth that are impacted by incarceration.
What's next? We're working on growing our mentor program in Franklin County, several exciting partnerships this holiday season, our 2021 Good Giving Challenge and our BIG gala coming up next Spring. If you're looking to get involved in our organization, we're always looking to grow our family. Reach out to us at [email protected] or by phone or text at 502-229-3307. As always, thank you for supporting the Wanda Joyce Robinson Foundation and the work that we are called to do!