Blog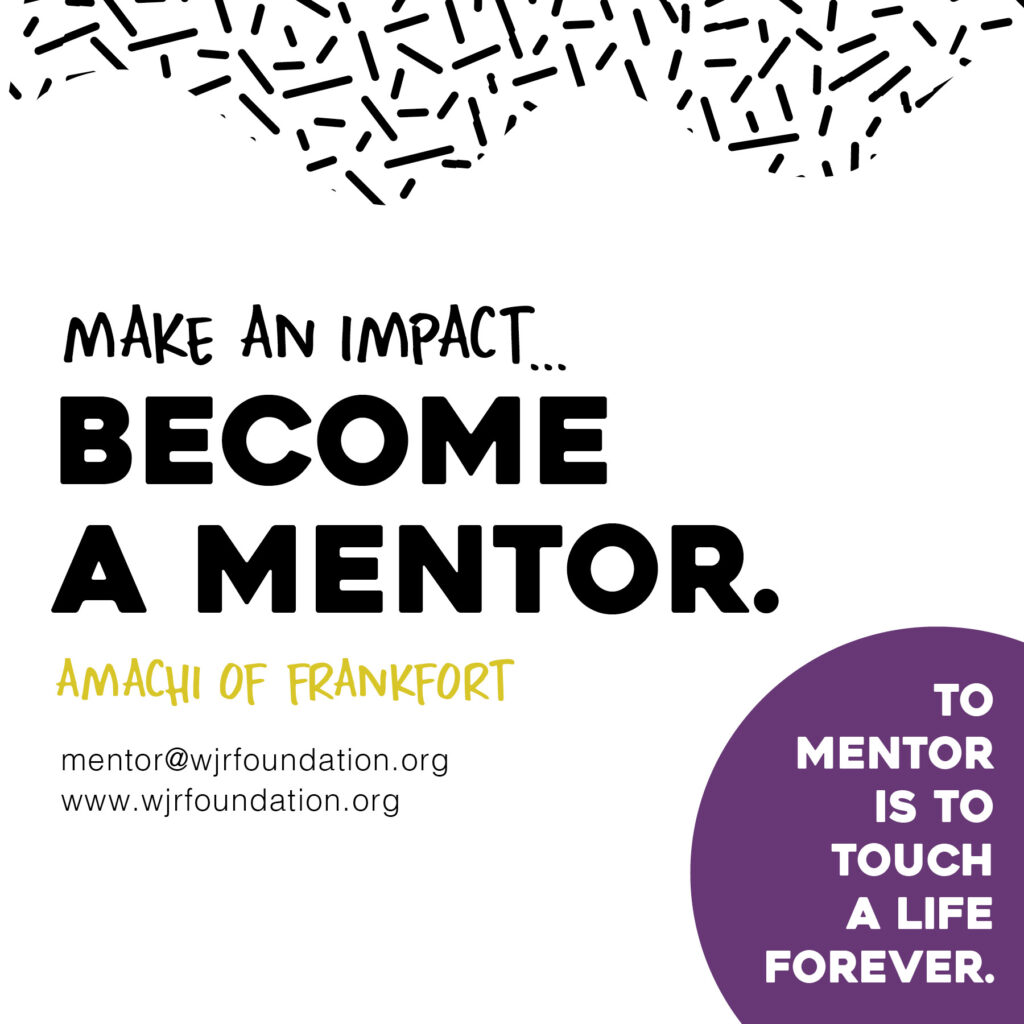 Mentors Needed.

What greater promise do we have than our children? If you have ever wondered what you can do to help your world, consider Amachi mentoring. Amachi is one-to-one mentoring that serves children who have incarcerated parents. Such children are six times more likely than other children to go to prison themselves. Mentoring can help keep these kids out of prison! Mentoring provides stability, support, and guidance, improving the lives of kids and expanding their opportunities.
I am Trina Peiffer, the Amachi Mentor Match Specialist for the Wanda Joyce Robinson Foundation. I have been visiting families to listen to what kids and their caregivers are saying. Guess what? They go straight to the heart of it. A grandmother says, "I want my six-year-old grandson to know that he is seen." A mom says, "I want the mentor for my child to be a good person." A teenager says, "I want to learn how to be a better person, how to be a man." Another mom asks if there is food assistance, and a boy asks if there are toys.
Amachi is a West African word that means "Who knows but what God has brought us through this child?" I want to help you help your world by connecting with a child who needs you. In doing so, you will also help yourself. Anytime you act from your heart, you are serving others and growing your capacity to love. Children are one of humanity's joys. We can all participate in that joy!
Trina Peiffer
Amachi Mentor Match Specialist
[email protected]