Blog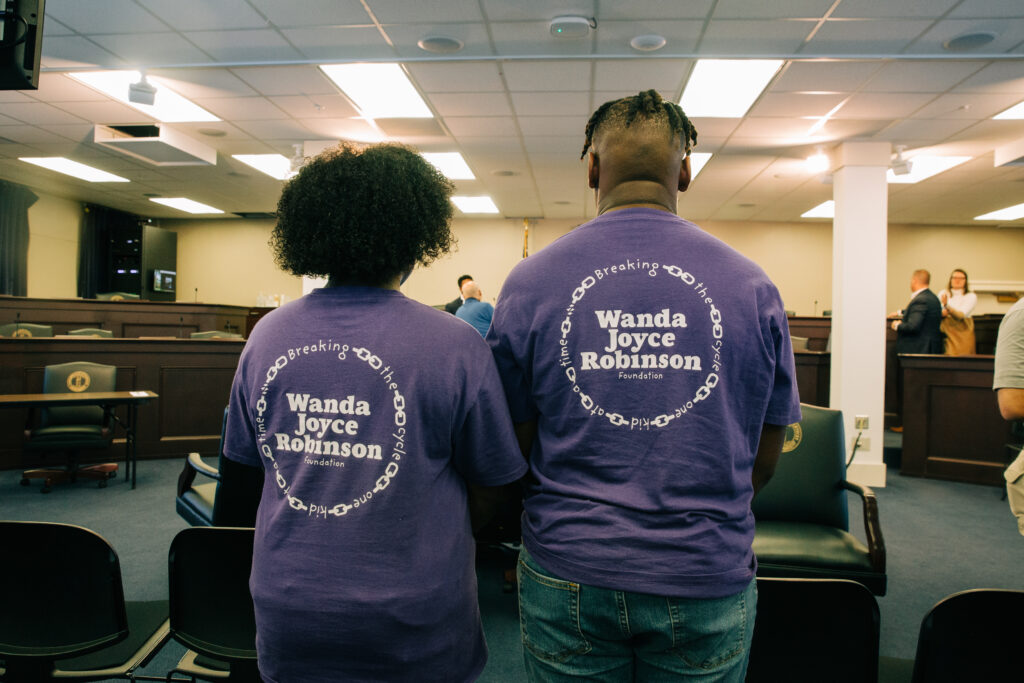 WJRF at the Capitol
Today, our rockstar leaders and special guests presented to the Commission On Race and Access to Opportunity at the Kentucky State Capitol. Our mission to support kids and youth impacted by incarceration includes goals to educate and raise awareness in our community and beyond. The presentation was streamed like on KET.
WJRF co-founders Dale Robinson and Amy Snow presented the mission and goals of our organization and the programming we are currently providing to the community.
Huge shoutout to special guests Kasandra Brown, Xzayvion Brown and Nariyah Tillman. The purple shirts worn by Xzayvion and Nariyah were designed by Nariyah and sold at the 2022 Gala to benefit the foundation. All three are members of the WJRF Family and spoke to the Commission on their personal experiences with foundation programs.